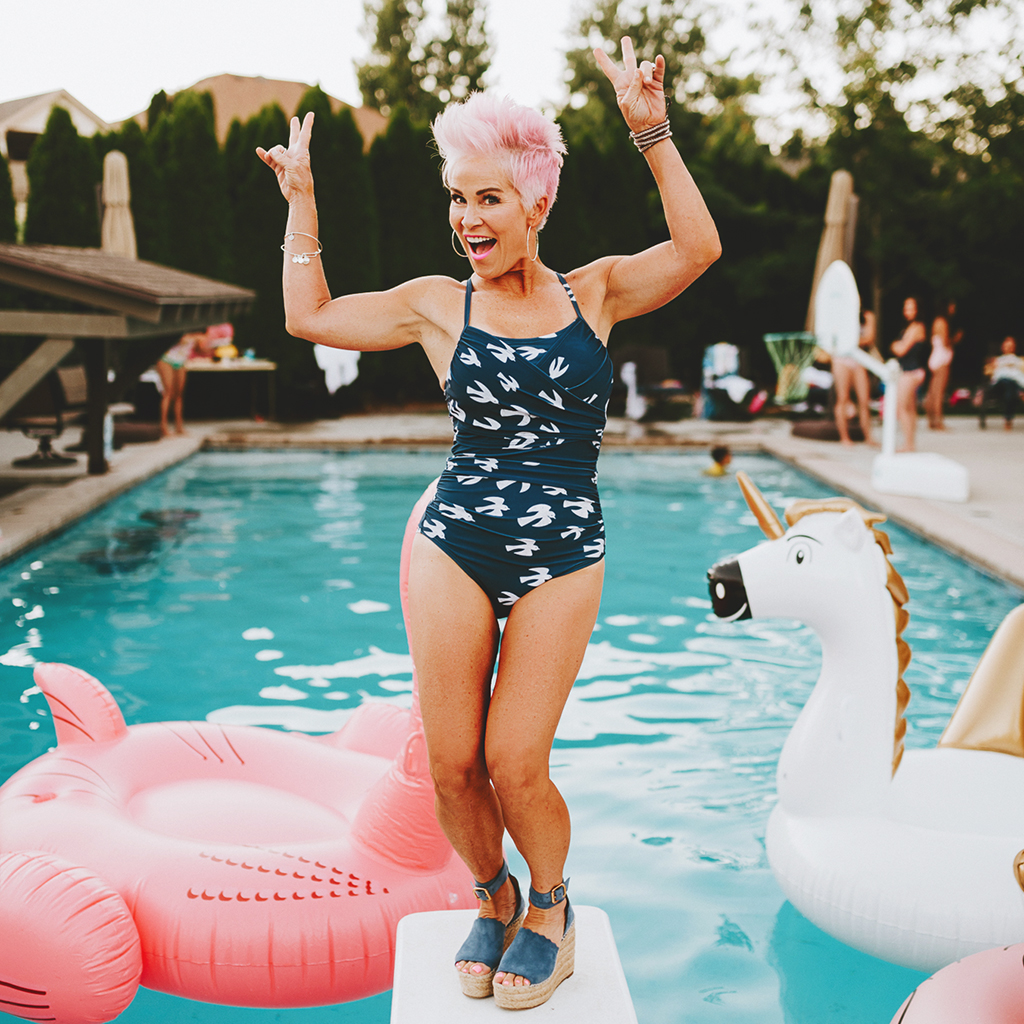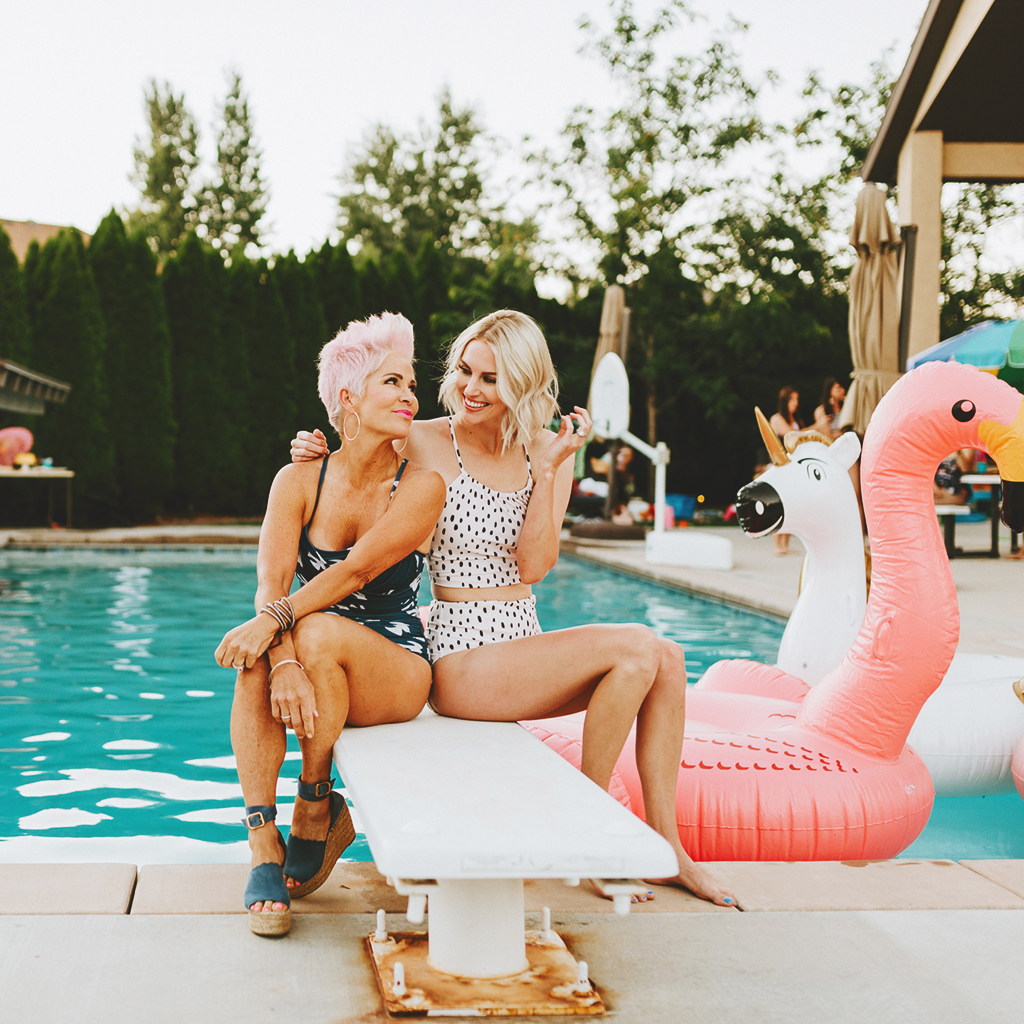 I've had access to these pictures now for a couple of weeks. Should I post…..should I not? Will I regret it…does it matter? Do I look ok……..do I not? Seriously, women (and I'm one of them) have such issues with their bodies!!! And if you can believe this, I've gotten SO MUCH BETTER the older I've gotten!
I was asked to participate in this BODY POSITIVITY POOL PARTY by Stefani @hellostefaninicole! Her blog and feed are all about body positivity! She's a lovely girl and has supported me so beautifully! Way back when she asked me, it seemed doable. But then as it got closer, honestly it got a bit scary!!! My body is so far from perfect, I have cellulite, and wrinkles, and loose skin. But my body is actually really healthy AND STRONG! I LOVE the STRONG part!!!! I'm tough and have amazing endurance and energy. I'm so grateful for a healthy body. As I was there that night, enjoying all the fun, it felt good to be ok with how I looked in a swimsuit without a coverup! Eeeek! Now, will I do it all the time….walk around in just a swimsuit? NO WAY! But that night, we were there celebrating our different body-types and being ok with who we are! There were all kinds of girls there, and all kinds of bodies. Each one looked beautiful and was happy and looked confident, much more confident than I! Maybe they felt the same way I did? But nevertheless, I LOVED meeting all of them! They were so kind and complimentary (I was the oldest, mostly all young girls). I really appreciated them so much!
Stefani went to such great lengths to put this together! There were all kinds of treats, our own photographer, and fun props! And of course she arranged for us all to wear  Lime Ricki  swimsuits, and they were SO DANG CUTE! I had never heard of this brand, but I LOVED mine! It was great construction and quality….it seems so many suits are flimsy and poorly made! I'll definitely be shopping Lime Ricki in the future!
I drove away that night feeling so much better about MY BODY and being okay with its flaws. I sure did learn a lot from each of these girls! I felt a great connection to them….all local bloggers! Thank you again to Stefani and Lauren and EVERYONE who put this together!!! See you at the pool!
Here are some of my favorite suits and cover-ups right now!
Shauna…..XO