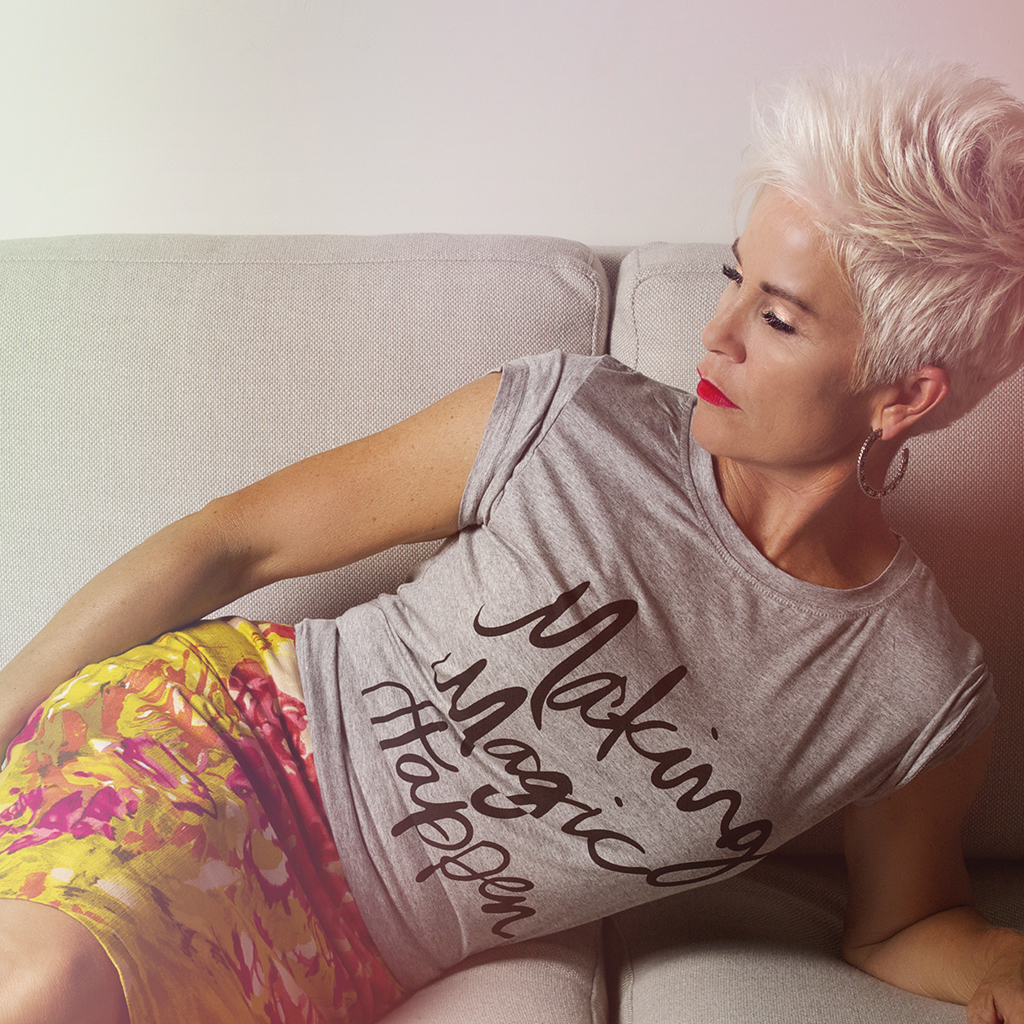 Earlier in the week on Instagram I posted this quote…
I LOVE this quote! It's positive, motivating, and uplifting! And it really is up to YOU/US to make our MAGIC happen! This time of year is always a reminder to see the GOOD and the BEAUTY in ALL THINGS, and to have a GRATEFUL HEART! My blogs these next few days are going to be very limited, but I just wanted to say HAPPY THANKSGIVING to all of you amazing friends! I hope you all get some time with your family and friends to make some great memories, maybe start some new traditions, and for sure MAKE MAGIC HAPPEN!!!!!!
This picture was from way back when, but I wanted to repost because of the message on the tee. One of my favorite and inexpensive ways to dress is with a graphic tee! They can be so much fun to add a modern twist on an outfit. Wear them with jeans, trousers, or skirts! And a pencil skirt will always be a classic….not matter the pattern! I've linked some fun combinations here for you to see what my ideas would be.
HAPPY THANKSGIVING FRIENDS!
Shauna XO