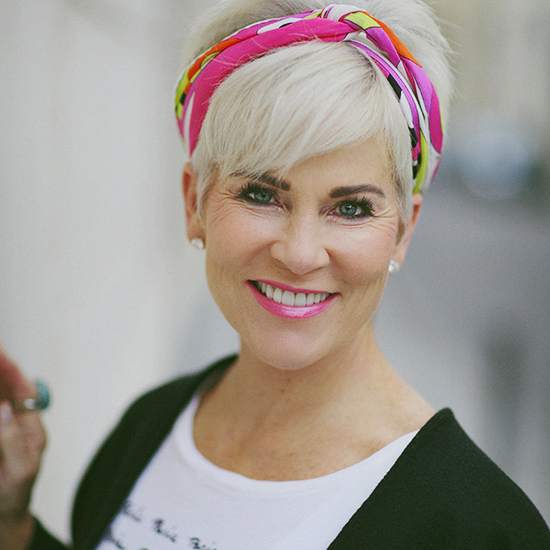 What to do when your hair is driving you CRAZY…
wrap it up in a Pucci headscarf and put on your bright lipstick!
In all seriousness, my hair was driving me crazy, and this is a great way to get around that!
This scarf was probably the very first expensive thing I bought.
I think I've had it for at least 25 years!
It can be worn around your neck, or as a belt, or in your hair!
I have loved it for so many years, and it always works!
The colors are so happy and vibrant!
One little tidbit on your hair…
the easiest way to change up your style, regardless of what kind of style you have,
is to change your part.
Try it, and you'll see how much of a difference it can make!
xo