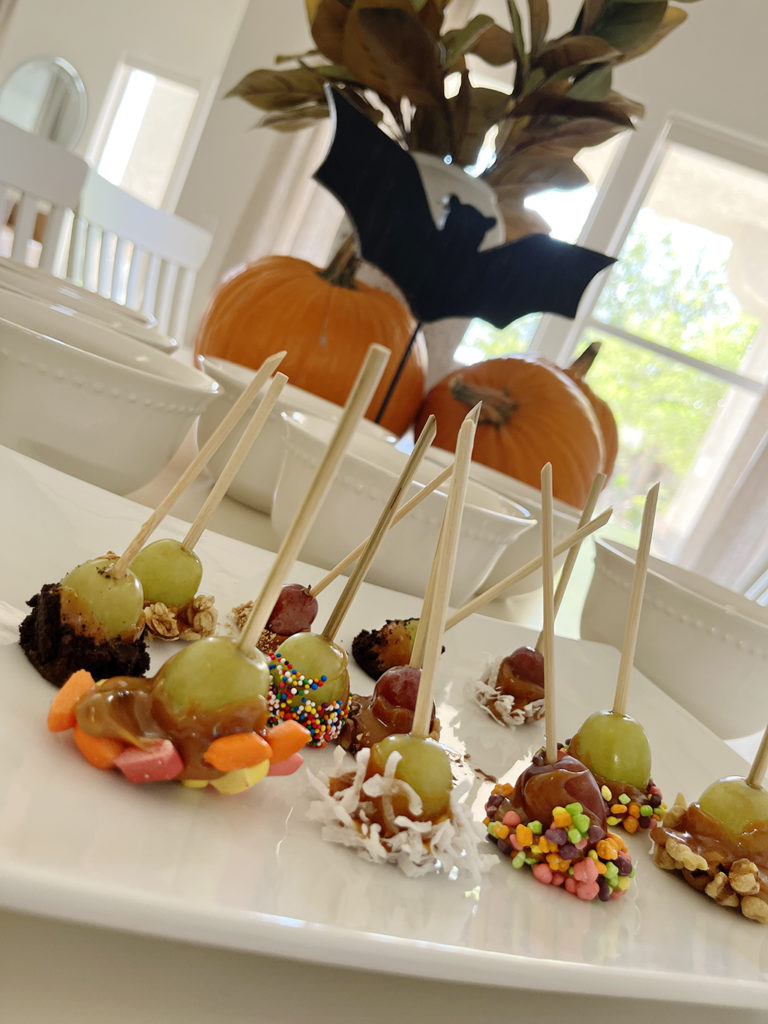 HOW TO MAKE CARAMEL DIPPED GRAPES
Have you started getting ready for HALLOWEEN season? The decorations and costumes are always a great way to get crafty! The food associated with Halloween and the fall season are my favorite! Today I'm sharing with you how to use DELICIOUS CALIFORNIA GRAPES as part of your gatherings. This is one of the most interactive and healthy snacks you'll find.
California grapes are our first choice when we're shopping for our produce. Grapes are an easy an convenient snack that requires zero preparation! The health benefits are there too. We love to eat grapes many different ways, and the caramel dipped way, is the sweetest of all!
I really try and pay attention, especially when my grandkids are over, to have a refrigerator stocked full of healthy! There are so many unhealthy snacks and foods out there, which makes it hard sometimes to get all the fruits and vegetables we need. Grapes are heart-healthy and full of antioxidants! And were you aware that grapes may also strengthen your immune system?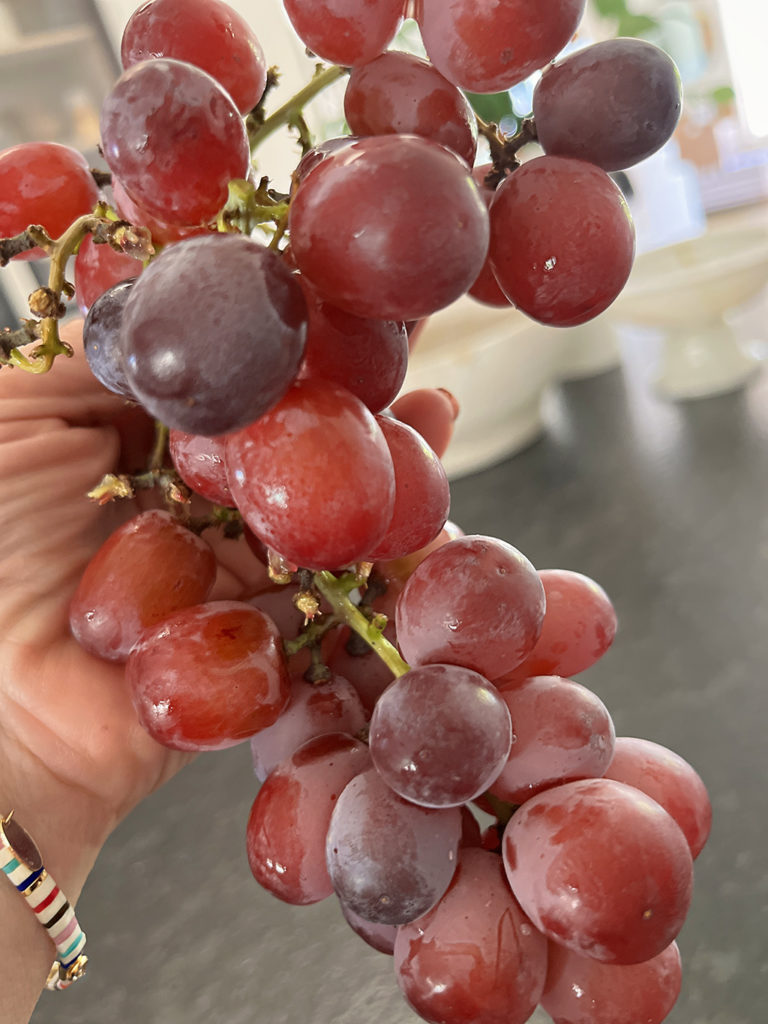 Caramel dipped grapes are not only a fun way to spend time with your kids or grandkids, but they are a healthy way to have a treat! They will definitely satisfy your sweet tooth! It's so important that our kids get fresh food. Our examples of healthy eating habits are the best thing we can do for our families. They are going to LOVE this activity in more ways than one!
____________
WHAT YOU'LL NEED TO MAKE CARAMEL DIPPED GRAPES
Red and Green California Grapes
Sprinkles
Crushed Oreos
Chopped Nuts
Coconut
Crushed Graham Crackers
Nerds
Mini Starbursts
Chopped Heath Bar
Granola
Caramel For Dipping (Werthers)
Skewers
Wash and dry your California grapes. Unwrap and melt your caramels on low heat in the microwave 40 seconds at a time and stirring in-between until melted. Insert the skewer in to the center of your grape and dip away!
ENJOY my friends, and let me know how you LOVE this way to have your CALIFORNIA GRAPES!
You can watch MY REEL HERE!
Shauna XO