I've been blogging and influencing now for a little over seven years. People ask me often HOW I BECAME AN INFLUENCER. It's quite a story. If someone had told me seven plus years ago that I would be heavy in to social media influencing at 62, I wouldn't have believed them! My intention wasn't ever to turn it in to a business, and honestly I had no idea you could actually make a living being a Blogger!
IT BEGAN WITH PICTURES OF MY FEET
My very first Instagram post was on October 20, 2015. Earlier that year, my cousin had an instagram account that was successful for her. One day she said to me, "You should start a blog that's fashion tips for women at midlife." There was no way I wanted to do that. First I didn't think there would be enough interested women. I didn't know what it would look like, but after several months thinking about it, it started to appeal to me.
My initial idea was to put OTHER WOMEN on MY INSTAGRAM and talk about why I love their style and what THEY love about style. But that didn't go very far, as I learned that most women didn't want their picture on my instagram for all to see. So….. how could I do this WITHOUT using myself for my posts?
Obviously I had to shift gears, and as a photographer too (I had a tiny little business called SHAUNA RAE ART), I knew how to take a good picture. My very first pictures on my feed were of my feet, flat-lays, part of my face, other women, and the top of my hat. I was so nervous about posting myself on EVERY SINGLE POST. I thought it would look indulgent and that was the last thing I wanted. I'm not that comfortable being up in front of people, even virtually. Now of course, as a full-time influencer, it's my job and that's how I look at it. As soon as I put a full picture of myself on my feed, my engagement and numbers more than doubled. It took me twelve posts to discover this. My first post was on October 20, 2015, and the full body picture (above in green plaid shirt) was on November 5, 2015.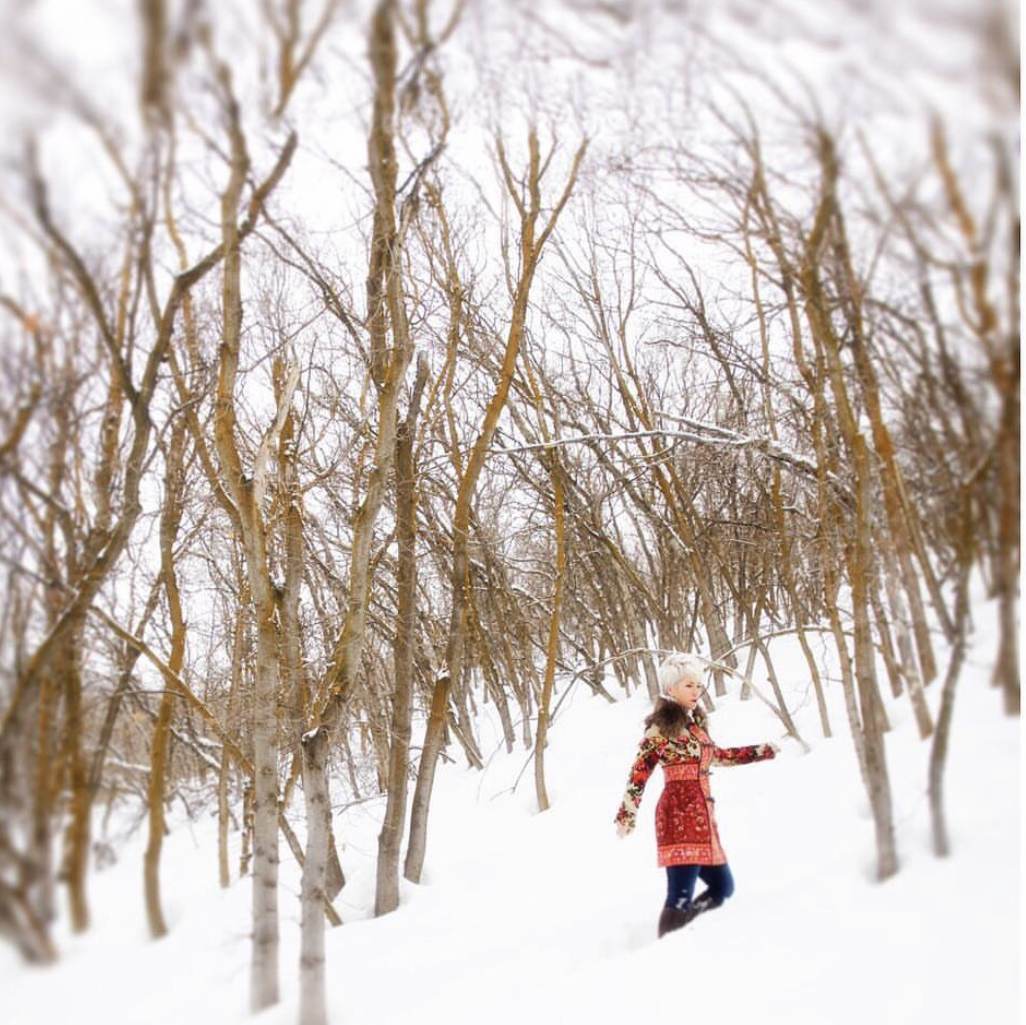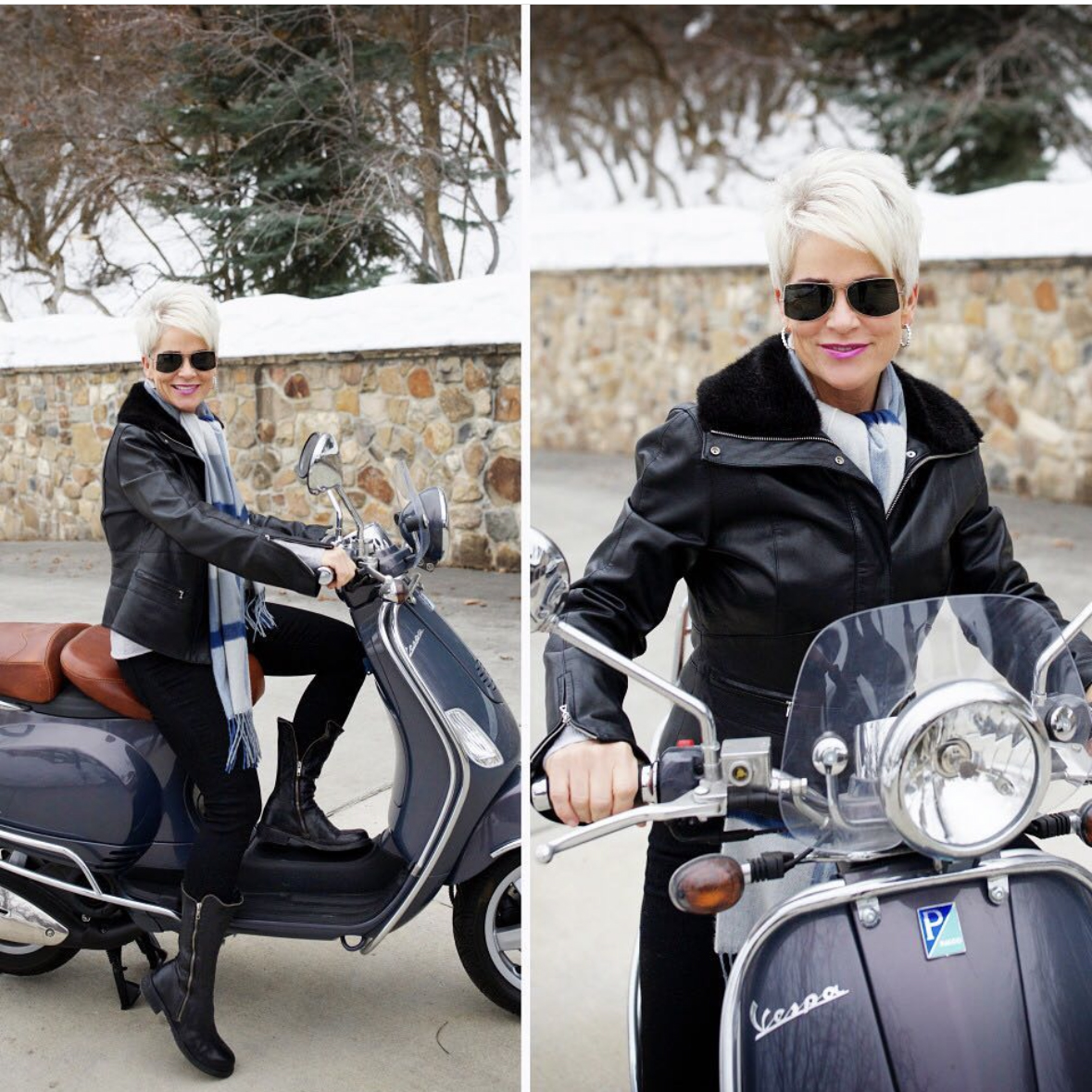 NOT ONLY WAS I HESITANT, BUT SO WAS MY MAMA
I remember a few weeks after I started my journey with CHIC OVER 50, I was at my mama's house and I told her I had started a blog and was going to become a social media influencer. She was a bit confused and said, "Why, and what is that?" She didn't understand really my motivation behind it. At that point, I knew it was going someplace and was just hoping to reach 1000 followers. I thought that would be amazing and well worth the time I spent. It took her awhile to see the success and opportunities it was giving me, but I think she was always a tiny bit hesitant up until she passed.
OPPORTUNITIES AND COLLABORATIONS
Becoming an Influencer brought many opportunities. My first one happened in December, just short a couple of months after I started. I was in Chicago at Anthropologie, and one of their manager's saw me and was talking to me about what I did. She invited me back to Chicago to be a part of one of their fashion shows. This was so cool to me because that was my favorite place to shop. Needless to say it was AMAZING!!
My first collaboration came several months after I started. I remember thinking to myself, "WOW a free shirt!" I didn't ask for any compensation because I didn't know you could ask for that! I was educated several months later by another blogger, and that's really when I started making a living. Now at 165k+ followers, I get paid quite well from brands that I advertise for. I've learned everything on my own. I had one friend SheShe, who had reached out to me early on, and helped me through several things relating to blogging and influencing. She still to this day is one of my very BEST FRIENDS!
WHAT YOU SHOULD KNOW ABOUT BLOGGING
This is what I would tell anyone who wanted to become an Influencer and Blogger:
IT TAKES CONSISTENT WORK
BLOGGING IS VERY INTENSE
YOU WILL NEVER BE CAUGHT UP
THIS WORK IS NOT PART-TIME
CREATING GOOD CONTENT WILL BRING SUCCESS
IF YOU DON'T KNOW PHOTOGRAPHY – HIRE ONE
YOU HAVE TO BE WILLING TO KEEP LEARNING
WHAT YOU DON'T KNOW HOW TO DO – HIRE IT OUT
YOU SHOULD HAVE A BLOG TO GO ALONG WITH ANY SOCIAL ACCOUNTS
IF YOU'RE NOT PASSIONATE ABOUT IT – IT WILL SHOW
Being an Influencer and Blogger looks very glamorous on the outside. But absolutely it is SO MUCH WORK! I do everything myself, including my photography and videos. I did have an assistant for a couple of years, but since last year I'm a one-man show. On most days I spend at least 8 hours a day and sometimes much more. In addition, I never really put it away. There are always emails to answer, and quite honestly when I let those get behind it is completely STRESSFUL!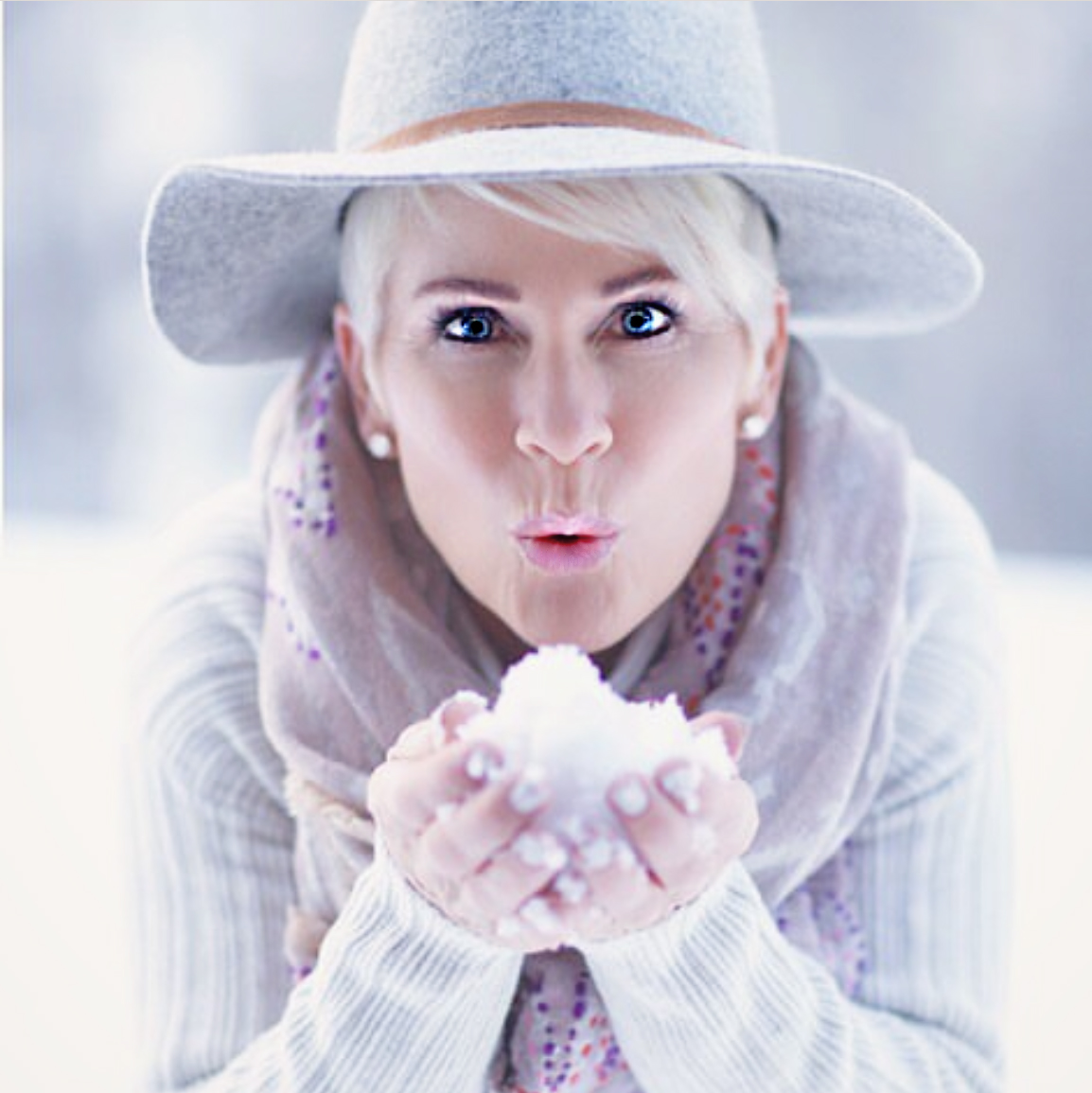 ____________
I have much more to talk about that will be PART II to this post. Becoming an Influencer has definitely been a gift from God. It literally saved my life. I will talk more personal about all of this, in the next weeks. Above all, I'm grateful to ALL OF YOU who follow along and have supported me. Without a doubt, I NEVER take any of you for granted. Finally my goal will always be to inspire and help women become THEIR BEST SELVES!
Shauna XO