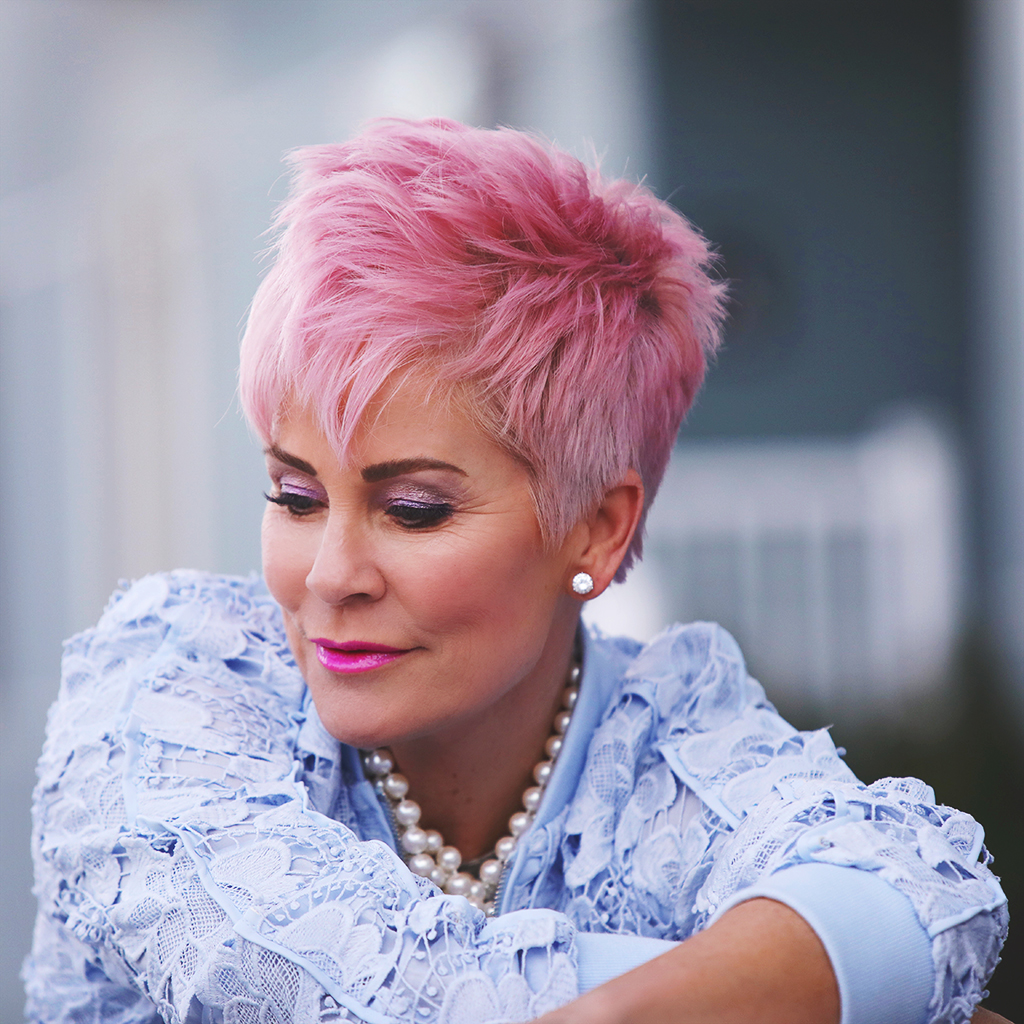 Good morning friends! Easter Sunday, means that warm weather is almost here for good! YAY! That definitely makes me happy! I LOVE this time of year!! It's such a miracle watching the trees and flowers bloom out. One day there's a bare branch, and the next a small bud!!! Whether or not you're a religious person, Easter has so many fun memories attached to it! My favorite as a little girl was always picking out my Easter dress! Ha! Isn't that a SURPRISE!!! Hope you all have a beautiful day, whatever your plans are!!!
This lacy bomber jacket from CHICOS is such a beautiful one! I'm going to show you how I dressed it DOWN tomorrow! The color is gorgeous for spring! I loved how it went with this darling polka-dot wrap dress. The dress is linen and rayon. Wrap dresses are some of the most flattering for ANY body type. Remember I'm only 5'1″ and so this is shorter for the normal sized girl! But the dress with the jacket and white shoes and pearls is such a beautiful spring look! The dress could also be worn with sneakers or flat sandals for a very casual style. And the jacket of course can go on and on and on!!!! And I just had to wear my purple eyeshadow because it's spring! It's linked below and called "Feel The Fever". Also my lipgloss is called "Funtabulous"!!! I LOVE wearing it alone for the softest pink shimmer!!!
I wanted to let all of you Chicago friends know that I will be there on Friday, April 13th for CHICOS new campaign, featuring women behaving BOLDLY!!! I couldn't be more EXCITED to be hosting and sharing with you my best style tips!!! PLEASE come, I would LOVE to meet you! There will be hors d'oeuvres and drinks to chat and shop over! It's going to be such a fun-filled time!!! FUN! FABULOUS! FEARLESS! CHICAGO!!!!!
http://

HAPPY EASTER FRIENDS!!!
Shauna….XO