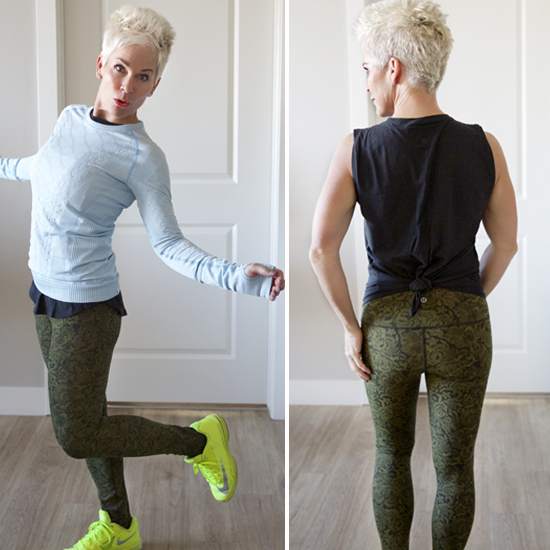 I would live in these green lace lululemon leggings all day if I could…..
for me just tennis, but perhaps with a long sweater and boots?
There are similar ones right here.
Or these are very budget friendly and very cute too!
I have talked about the legging idea before,
but I love these so much, I had to post them and talk about them some more!
I love fitness clothes, and remember not all of them are so tight and fitted as these are.
They make for the best travel clothes because of all the versatility you get out of them!
I wear these all winter long for workouts and tennis.
But maybe another way to wear them would be with a long sweater and boots!
What about a skirt and sweater, wearing them like tights?
I've never done that, but have seen it, and I think it looks great!
Just another way to get your bang for the buck as they say!
If you're spending the money for good "yoga pants",
you can and should find another way to wear them!
xo