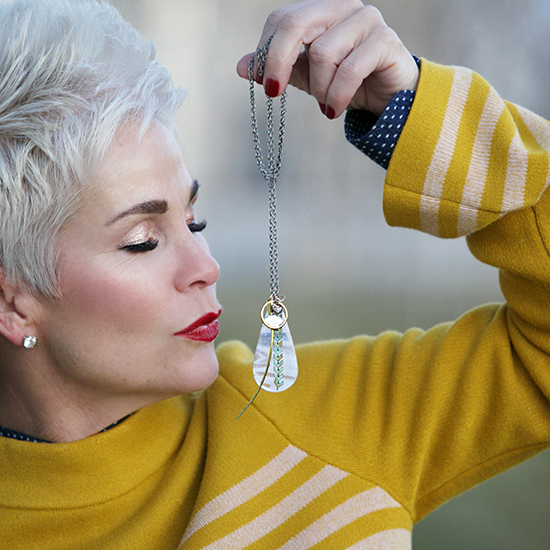 It's called the CHEVRON DROP NECKLACE….
isn't it exquisite?!!
Handmade by Courtney Gray at grayc glass
I'm totally in love with her BEAUTIFUL work!
You can find this one here.
Courtney is a glass artist in Northern California and designs and makes everything!
This piece is made from fused glass and sterling silver.
She's very much worth keeping your eye out, on the things she's creating!
xo