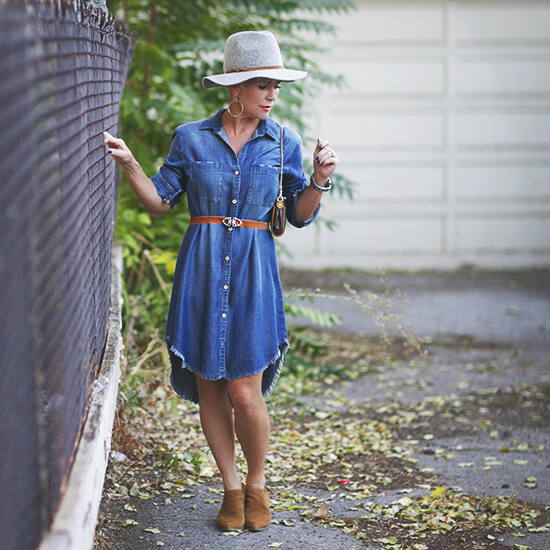 When you come across a denim dress with frayed edges,
OH MY!
And I'm pretty sure this one is a little bit different! 😉
It's right here from Anthropologie and oh so good!!!
And I promise this is for EVERY season,
it all depends on how you style it……how would you wear it?
Sometimes in denim dresses, shirts, or skirts the fabric can be so stiff.
This fabric is so soft and moveable, it's really beautiful!
I can't wait to wear it all layered up with scarves, sweaters, and vests!
Oh and one more thing…..I think this style is for EVERY body type!
I don't know who couldn't wear it!
xo