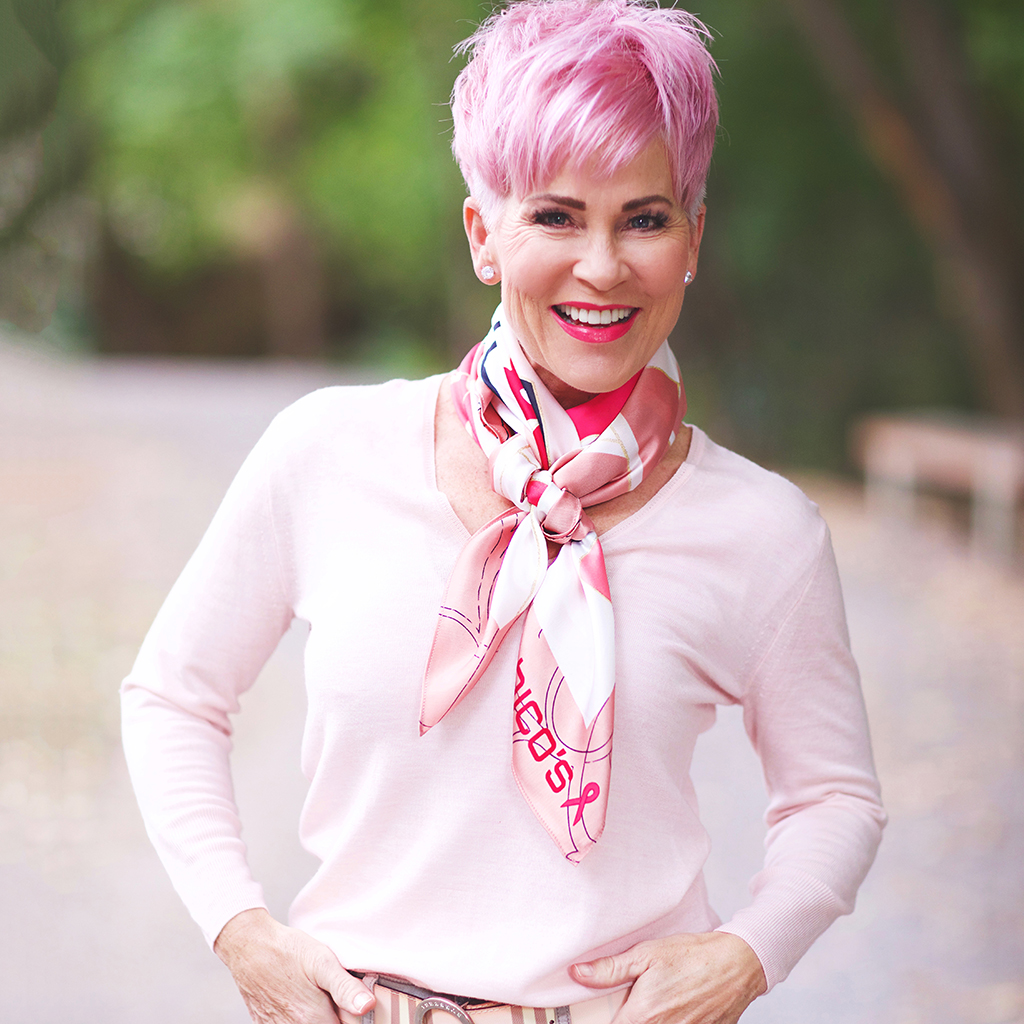 October is BREAST CANCER AWARENESS month and we all know that PINK is the color representing this most important cause! And you all have to know by now that PINK is my favorite color!!!!!!
Chicos is more than committed to women's health and their well-being. "Living Beyond Breast Cancer is the best resource we know for those affected by breast cancer." They are THE LARGEST corporate sponsor! I'm ALWAYS SO IMPRESSED with Chicos and their mission of always doing good! They want to continue to build awareness and do all they can do to raise the critical funds needed so that NO ONE feels alone or without resources!!!! Since 2004, along with Chicos generous customers, they have raised nearly $8 MILLION for LIVING BEYOND BREAST CANCER!
My scarf is not only PERFECTLY PRETTY and PINK, but $20 of each one sold goes to BREAST CANCER research! Isn't that GENEROUS??? I think that is remarkable and is all the more reason to purchase this GORGEOUS and FUN scarf!!!!!!
You can SHOP here for these adorable pieces that will help this cause!
And just in case you are in need of some pretty pink in your closet to honor BREAST CANCER AWARENESS…..here are some of MY FAVORITE THINGS right now!
Shauna XO