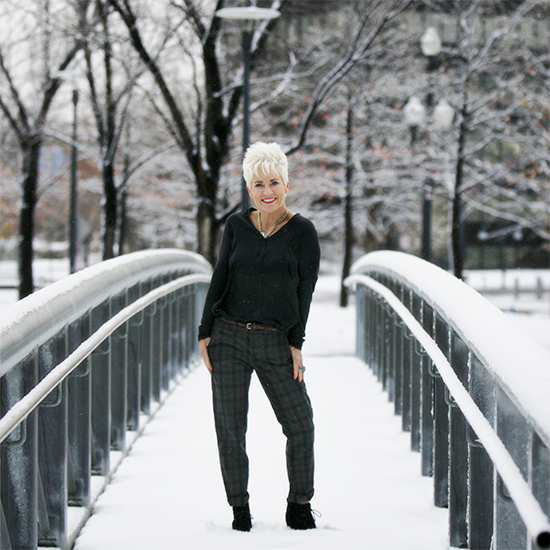 Let me talk a little bit about these plaid pants.
They could and should be called HAPPY pants!
I've always loved plaid pants, pants with a crazy print, or loud colors.
You know there are people out there that would tell me not to wear them because of my height.
Those fashion rules you read about in magazines…..ugh!
I break all the rules for being a short girl!
And if YOU want to wear them, you should ignore the rules!
But like I always say, if you feel silly in them, I believe you'll look silly!
You have to have your confidence on with them!
Here I have them styled really simple with a black top and wedge booties.
They are really so cute to mix a pattern with, like maybe a stripe shirt or sweater.
In the fall with some tennis shoes and a T is so good!
These are from Anthropologie from a while back,
but if you really want to try plaid pants there are some darling ones here.
xo